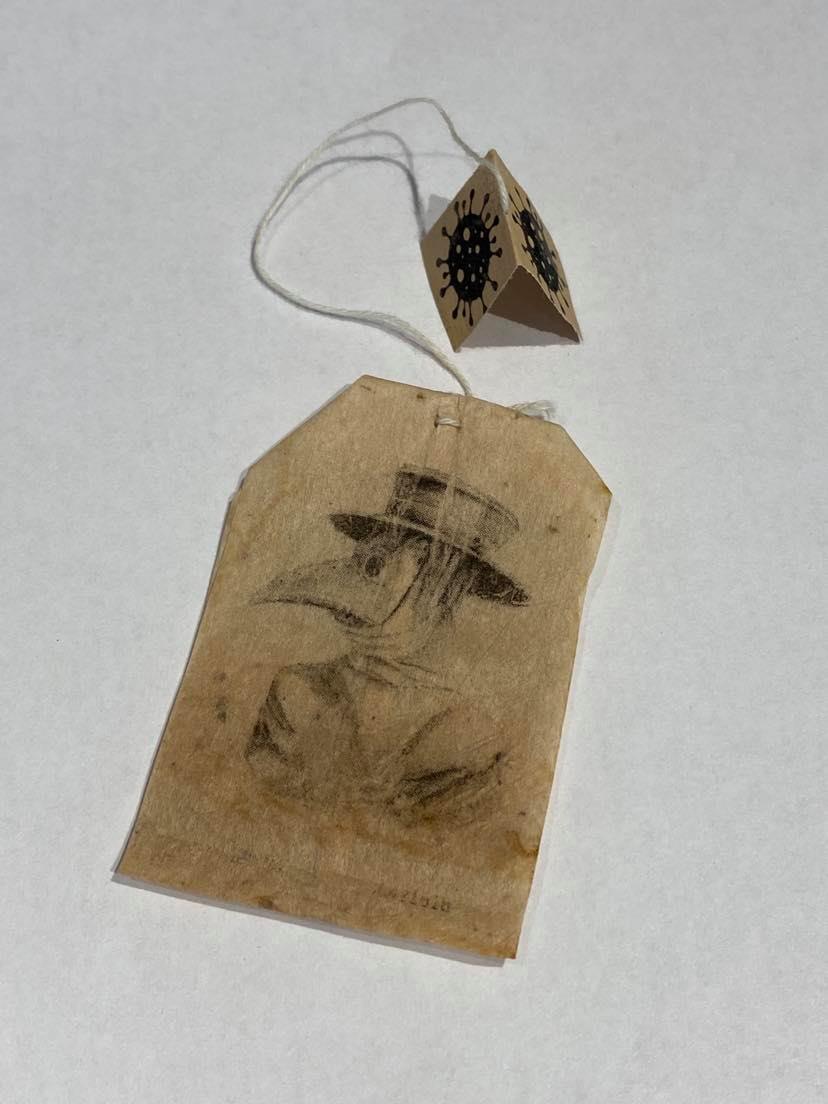 Daily Cup of Covid: Measuring time and remembrance during a pandemic.
For I have known them all already, known them all:
Have known the evenings, mornings, afternoons,
I have measured out my life with coffee spoons
—T.S. Eliot "The Love Song of J. Alfred Prufrock"
Daily Cup of Covid is a gathering of bits and pieces of the discourse of the Covid-19 pandemic of the past year. In printing tea bags with slogans, images, and important dates from the pandemic, I am portraying the way in which such discourses have an impact our daily routines. Like our daily cups of tea (I would have used coffee but coffee does not come in lovely little packages!), the news of the pandemic has been delivered, has been poured into our daily perceptions and memories, has coated the lenses through which we have viewed the world. Routinely, almost to the point of banality, we have consumed this news, the reports, the statistics, day, after day, after day. We have measured out our life by the news of the pandemic.
---
Click here for the rest of the essay.
Click here to see a gallery, including latest additions (updated semi-regularly!)
*All images are the original creations of Jolene Armstrong, 2021. They would not have come into existence without the marvelous support, laughs, friendship, and encouragement of the Decameron 2.0 Collective.